Hello everyone, here are my tips to make a cute little crochet lace on a ready-made jute purse.
Before going on with the post, feel free to check my Instagram profile for tons of inspiration on crochet lace on jute purse. I made so many with, different patterns and different yarns. They sold so well at a craft fair I had displayed them.
I had done crochet purses with the fabric lining on the insides but have never really liked how they don't stay put/firm so this was an attempt to make purses that don't lose shape and still has crochet to it. But, yes it calls for an extra bit of work trying to seamlessly hand sew the crochet bit on to the purse but trust me these look the best when finished. It makes an ideal grandma/mum/sister/girlfriend gift.
So here's the main reason why I love crochet, these cute little stitches and the variations it brings based on the yarn and hook and even the surface it is being used on. I simply love crochet for the reason that the possibilities are endless, I may be partial because I'm still working my way across knit patterns but a huge shout out to people who know both and still prefer to crochet.
To make this purse you'll need,
A Jute purse of your desired size. Mine measures 9 x 7 inches, it is a rather large purse.
Medium weight yarn in a color of your choice.
A graph to the type of lace you were going to do. I have added a few that looks great with conventional yarn.
Crochet hook: 2.5 mm.
Embroidery needle and thread to sew the crocheted bit onto the purse and to join the amigurumi ice cream.
And some intermediate crochet skills.
Amigurumi ice cream pattern
For the cone:
Magic circle. 4 sc in it. (4)
sc inc in every 2nd stitch. (6)
sc inc in every 3rd stitch. (8)
sc inc in every 4th stitch. (10)
sc around. (10)
sc inc in every 5th stitch. (12)
sc around. (12)
sc inc in every 6th stitch. (14)
sc around. (14)
sc inc in every 7th stitch. (16)
sc around. (16)
sc inc in very 8th stitch. (18)
sc around. (18) Finish off and leave a long tail to sew in the icing.
For the ice cream:
Magic circle. 6 sc in it. (6)
2sc in each sc around. (12)
(sc, inc) * 6 times. (18)
(sc, sc, inc) * 6 times. (24)
sc around. (24)
sc around. (24)
sc around. (24)
dec in every 3rd stitch. (18)
(3hdc, sc) * in each stitch, skipping a stitch each time after *. Fasten off. Stuff and sew the cream on to the cone.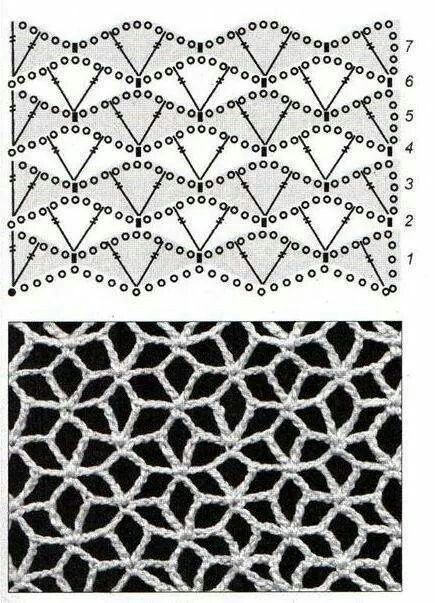 Row 1: Chain 51. Chain multiples of 10 + 1 to make a purse of your desired size.
Follow the above mentioned graph and crochet till the lace reaches your desired height. I had crocheted rows of sc on the top and bottom so that the edges looked a bit neater, I would advice you to do whichever looks best to you. If you ever make this one, or a similar one please tag me I would love to see yours, I'm forever looking for inspiration from you guys.
So here's another variation using cotton 4ply yarn for your inspiration,
Anchor knitting cotton Shade 291
Hook 2.5 mm
And here's another inspiration for crochet lace on a purse
This is the pattern for the flower motif that I've used and I hope I'm not infringing anybody's rights to the pattern.